In case you missed it — here's a recap of news from the Unidata Program Center for the month of May, 2023.
Upcoming deadlines to be aware of:
Highlights from last month:
The University of Wisconsin-Milwaukee Atmospheric Science Program used a Unidata Community Equipment Awards grant to deploy a server that hosts, among other things, a local The Littlest JupyterHub instance. Since its deployment in August 2021, the server, data received through Unidata's IDD network, and the local JupyterHub instance have supported student training and development in four Atmospheric Science courses and through UW-Milwaukee's Innovative Weather student traineeship program.

AWIPS 20.3.2-0.2 is a beta release of CAVE. Great news, we've added installers for MacOS and Windows as well as made updates to the Linux and virtual machine option.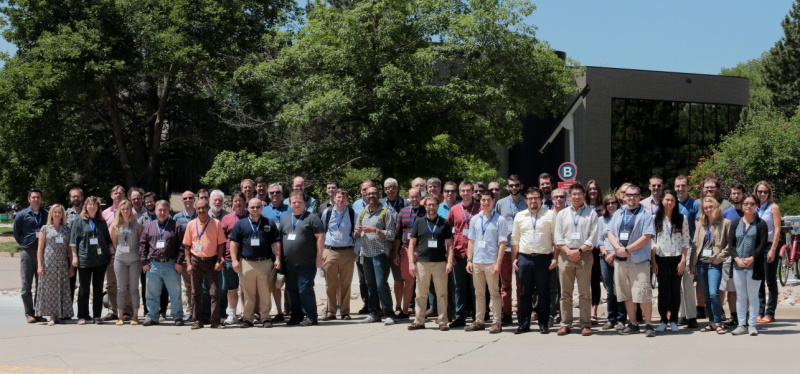 The Unidata Users Committee invites you to join Unidata staff, community members, and distinguished speakers this June in Boulder, Colorado. The goal of this year's workshop is to raise awareness about how to access and use Earth Systems Science data, and to explore approaches to tell the stories of our science in a way that is reproducible, responsible, and robust. Scientists and educators from the Earth Systems Science community will present ideas and techniques for making effective use of geoscience data and share activities, course materials, and ideas for improving education and research.
The Workshop is being held June 5-8 in Boulder, CO and online.
This installment of AWIPS Tips looks at how to load two separate image products on the same layer. This is called "Image Combination."

Version 5.1.6 of the netCDF Operators (NCO) has been released. NCO is an Open Source package that consists of a dozen standalone, command-line programs that take netCDF files as input, then operate (e.g., derive new data, average, print, hyperslab, manipulate metadata) and output the results to screen or files in text, binary, or netCDF formats.

Version 4.6.1 of the netCDF-Fortran library is now available. The netCDF-Fortran library version 4.6.1 requires the netCDF-C library version 4.9.0 or greater. This release brings refinements and bug testing, and improvements to quantize and zstandard support.

The MetPy development team is looking for anyone who has used MetPy to take the 2023 MetPy Users Survey. The survey should only take approximately 5-10 minutes and is completely anonymous.

Version 1.5.0 of MetPy, a collection of tools in Python for reading, visualizing, and performing calculations with weather data, has been released. The project aims to mesh well with the rest of the scientific Python ecosystem, including the Numpy, Scipy, and Matplotlib projects, adding functionality specific to meteorology. This release brings a few new features, including the ability to plot fronts and boundaries with appropriate styling as well as parsing WPC surface bulletins.
This installment of AWIPS Tips looks at a python-awips example notebook that walks users through how to request, modify, and visualize Upper Air Sounding data that is originally in BUFR format.
On the Developer's Blog
Unidata Program Center developers write regularly on technical topics on the Unidata Developer's Blog. The ongoing MetPy Mondays series looks at Python classes, the Enum data type, using Path Effects, and describes the MetPy 1.5 release.
Governing Committee News
Unidata's Users Committee met March 30-31, 2023 at the Unidata Program Center in Boulder, CO. The fall meeting will be a joint meeting with the Strategic Advisory Committee, scheduled for November 1-3, 2023 in Boulder, CO.
Unidata's Strategic Advisory Committee met at Northern Illinois University in DeKalb, IL on April 17-18, 2023. The fall meeting will be a joint meeting with the Users Committee, scheduled for November 1-3, 2023 in Boulder, CO.