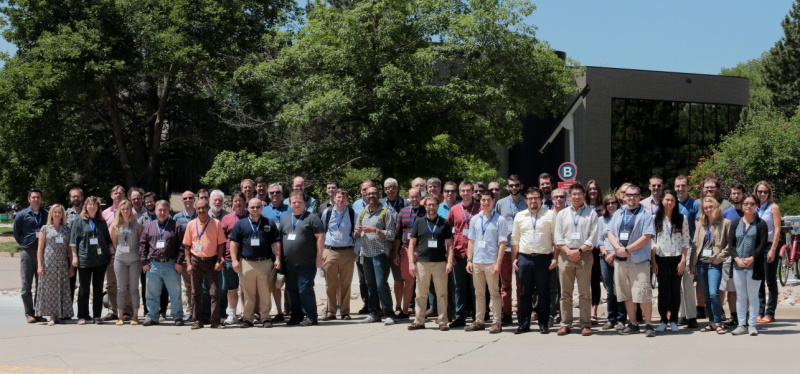 Registration for the 2023 Unidata Users Workshop is open through May 15.
The Unidata Users Committee invites you to join Unidata staff, community members, and distinguished speakers this June in Boulder, Colorado. The goal of this year's workshop is to raise awareness about how to access and use Earth Systems Science data, and to explore approaches to tell the stories of our science in a way that is reproducible, responsible, and robust. Scientists and educators from the Earth Systems Science community will present ideas and techniques for making effective use of geoscience data and share activities, course materials, and ideas for improving education and research.
The workshop, titled Storytelling with Earth System Science Data: Challenges and Opportunities for Effective, Ethical, and Reproducible Science, is scheduled for June 5-8, 2023.
We'll cover topics ranging from grand data challenges, tools for exploratory data analysis and visualizing multi-disciplinary data to tell a compelling story, Artificial Intelligence/Machine Learning, data ethics, and open science. Attendees will be spending time with coaches to create a take-home tangible story or draft of a story using their own data. There will also be a poster session and time for informal discussions with presenters and Unidata developers.
Would you like to physically post something about the workshop in your organization? Download and print this PDF flyer.
You will find a schedule of workshop topics on the 2023 Users Workshop page.
Registration for the Users Workshop is open through May 15, 2023. See the Registration page for details.