In case you missed it — here's a recap of news from the Unidata Program Center for the month of March, 2023.
Upcoming deadlines to be aware of:
Highlights from last month:
The department of Geography & Meteorology at Valparaiso University used a 2021 Unidata Equipment Award grant to set up a departmental JupyterHub server, transforming the accessibility of their computing resources for students and greatly benefiting the overall academic experience within their meteorology program. Read on for Prof. Kevin Goebbert's description of the project.
The NSF Institute for Geospatial Understanding through an Integrative Discovery Environment (I-GUIDE) enables transformative discovery and innovation for tackling fundamental scientific and societal challenges that are at the cusp of achieving significant breakthroughs by harnessing the vast, diverse, and ever-growing corpus of geospatial data. The week of August 7-11 2023, I-GUIDE will lead a Summer School on Convergence Science in Action in Boulder, CO.
This edition of AWIPS-Tips covers the process of opening up a Jupyter notebook to explore the python-awips API.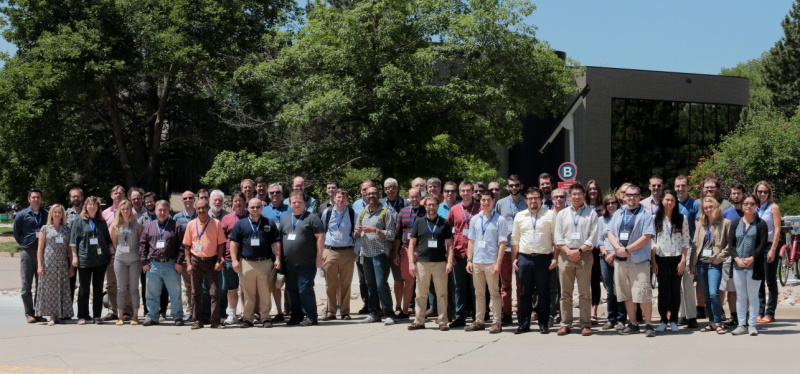 Registration for the 2023 Unidata Users Workshop is now open. The Unidata Users Committee invites you to join Unidata staff, community members, and distinguished speakers this June in Boulder, Colorado. The goal of this year's workshop is to raise awareness about how to access and use Earth Systems Science data, and to explore approaches to tell the stories of our science in a way that is reproducible, responsible, and robust. Scientists and educators from the Earth Systems Science community will present ideas and techniques for making effective use of geoscience data and share activities, course materials, and ideas for improving education and research.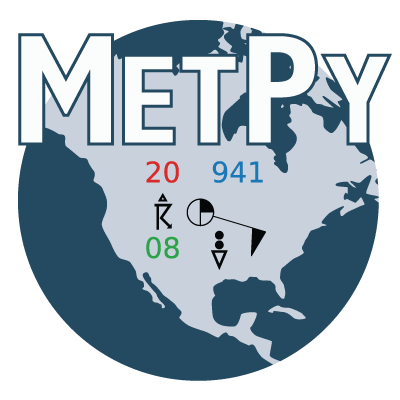 Version 1.4.1 of MetPy, a collection of tools in Python for reading, visualizing, and performing calculations with weather data, has been released. The project aims to mesh well with the rest of the scientific Python ecosystem, including the Numpy, Scipy, and Matplotlib projects, adding functionality specific to meteorology. This is a bug fix release for MetPy v1.4.0.

Version 5.1.5 of the netCDF Operators (NCO) has been released. NCO is an Open Source package that consists of a dozen standalone, command-line programs that take netCDF files as input, then operate (e.g., derive new data, average, print, hyperslab, manipulate metadata) and output the results to screen or files in text, binary, or netCDF formats.

The Unidata netCDF team is happy to announce the availability of netCDF 4.9.2 C library. This release has a handful of bug fixes, and allows for out-of-the-box support for HDF5 1.14.0. Next up, the netCDF team is working on releases for the Fortran and C++ interfaces, as well as working with Unidata's TDS/NetCDF-Java team to ensure that we do not introduce any divergences between the capabilities of netCDF Java and the C library.
This edition of AWIPS-Tips looks at the purpose of different pane displays in CAVE. The Unidata distribution of CAVE is defaulted to the 1-Pane layout, and the National Weather Service (NWS) version defaults to the 5-pane layout. We will also go over the differences between panes, panels, and editors.
Unidata is governed by its community. Our governing committees facilitate consensus-building for future directions of the Unidata Program and establish standards of involvement for the community. Direct involvement in the Program by the academic community helps Unidata stay on top of trends in Earth Systems Science education and research; for example, recent initiatives on Python and cloud-based computing have benefited tremendously from committee advice and involvement. We are looking for creative people at U.S. universities and colleges who are using Unidata products and services — or who are familiar with Unidata — to help guide the program in addressing the needs of our broadening community.
On the Developer's Blog
Unidata Program Center developers write regularly on technical topics on the Unidata Developer's Blog. The ongoing MetPy Mondays series looks at file compression with Python, controlling netCDF precision and file size, watermarking images, and quickly counting iterable values.
Governing Committee News
Unidata's Users Committee met March 30-31, 2023 at the Unidata Program Center in Boulder, CO. Dates for the fall Users Committee meeting will be announced shortly.
Unidata's Strategic Advisory Committee met in joint session with the Users Committee on November 14-15, 2022 in Boulder, CO. The spring committee meeting will be April 17-18 at Northern Illinois University in DeKalb, IL.