In case you missed it — here's a recap of news from the Unidata Program Center for the month of January, 2020.
Unidata wants to hear from you! Unidata is in the middle of conducting a community survey to guide our future development efforts for our analysis and visualization software packages. We really need your feedback to understand where we should put our resources so we can best meet your needs. The survey is quite short — it should take roughly five minutes to complete — and will help us understand how we can best support the Unidata community going forward. If you haven't already, please take a few minutes to complete the Unidata 2020 Community Survey. We appreciate your help!
One other reminder...
Two Unidata Users Workshops are scheduled for March 6 and March 13, 2020. Learn more and express your interest in attending here.
Upcoming deadlines to be aware of:
Highlights from last month:
As a community-governed program, Unidata depends on guidance and feedback from educators, researchers, and students in the atmospheric and related sciences. The 2020 Unidata Community Survey seeks your feedback the range of data analysis and visualization software packages maintained and supported by Unidata staff. Your comments and ideas will help Unidata's governing committees and staff plan our future development activities more effectively; your participation is much appreciated.

MetPy 0.12.0 has was released on January 9, 2020, with several features and fixes, including METAR decoding and mixed-layer CAPE calculation. This is the first release that only supports Python 3.
Note that MetPy 1.0 release candidate 1 was also made available on January 14, 2020.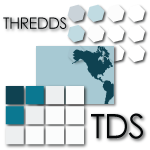 The Unidata Program Center is looking for a software developer to help us help our community of scientists access the Earth system science data that fuels their research. You'll have a chance work with a great team at the Unidata Program Center and and enthusiastic open source community to test, maintain, and develop Unidata software projects including netCDF-Java, the THREDDS Data Server, Rosetta, Siphon, and other Java- and Python-based client and web technologies.
Note: We're casting a wide net for this position, hoping to find someone to join our team who shares our commitment to serving the geoscience education and research community. If that sounds like you, don't hesitate to apply even if you find yourself doubting your qualifications. If you're passionate about this work, we want to talk!
Do you know someone in the Unidata community who has been actively involved and helpful to you and other Unidata members? Perhaps this is someone who volunteers to assist others, contributes software, or makes suggestions that are generally useful for the community. The Unidata Users Committee invites you to submit nominations for the Russell L. DeSouza Award for Outstanding Community Service.
This year's annual American Meteorological Society meeting was held 12-16 January 2020 in Boston, Massachusetts. Unidata Program Center staff were happy to be able to attend as presenters of talks and posters, conveners of sessions, and facilitators of workshops and short courses for students, educators, and researchers. Staff members also spent time meeting community members in the new exhibit hall booth bringing together a variety of UCAR and NCAR programs in one space. As always, we were also glad to meet so many prospective community members at the AMS Student Conference.
On the Developer's Blog
Unidata Program Center developers write regularly on technical topics on the Unidata Developer's Blog. The ongoing MetPy Mondays looks at more features of the declarative plotting interface.
Governing Committee News
Unidata's Users Committee met 1-2 October 2019 in Boulder, CO (in a joint meeting with the Strategic Advisory Committee). The meeting summary will be available shortly. The meeting summary is available here. The next meeting is scheduled for 2-3 April 2020 in Boulder, CO.
Unidata's Strategic Advisory Committee met 2-3 October 2019 in Boulder, CO (in a joint meeting with the Users Committee). The meeting summary will be available shortly. The meeting summary is available here. The next meeting will be a held 20-21 April 2020 at the University of Alaska, Fairbanks.