In case you missed it — here's a recap of news from the Unidata Program Center for the month of September, 2018.

MetPy 0.9.1 has been released. New features of the 0.9 series include cross-section support, more calculations, and support for plotting U.S. counties with CartoPy.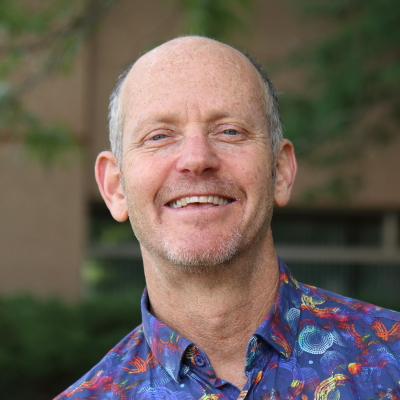 Steven Lazarus of the Florida Institute of Technology has been awarded the 2018 Russell L. DeSouza Award by the Unidata Users committee. The DeSouza Award honors "individuals whose energy, expertise, and active involvement enable the Unidata Program to better serve the geosciences."

GEMPAK 7.4.3 has been released. This is a minor update.


The abstract submission deadline for the 18th Annual AMS Student Conference (5-6 January 2019) is approaching! The theme is "Weathering Together: Building a Climate of Diverse Community Perspectives." All current AMS student members are encouraged to submit their abstracts for the conference poster session by 2 October 2018.
Unidata's 2018 Software Training Workshop will be held at the Unidata Program Center in Boulder, CO from October 15-26. Spots are still available for courses covering AWIPS, MetPy, netCDF, LDM, and TDS. Individual courses last from one to three days.
A Python-focused Unidata Software Training Workshop took place August 30-31, 2018, at Jackson State University. The workshop was sponsored by the Department of Chemistry, Physics, and Atmospheric Sciences (CPAS), and organized by Drs. Remata S. Reddy and the author, in collaboration with Unidata Program Center Staff. Topics covered included the use of Unidata's MetPy and Siphon packages, focusing on atmospheric science applications such as: Upper air data analysis and the Skew-T, making maps with Cartopy, working with surface data analysis, model data, satellite data, time series analysis and more.

Version 4.7.7 of the netCDF Operators (NCO) has been released. NCO is an Open Source package that consists of a dozen standalone, command-line programs that take netCDF files as input, then operate (e.g., derive new data, average, print, hyperslab, manipulate metadata) and output the results to screen or files in text, binary, or netCDF formats.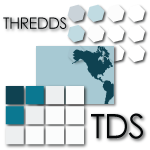 Unidata is looking for a software developer to help us help our community of scientists access the Earth system science data that fuels their research. You'll have a chance work with a great team at the Unidata Program Center and and enthusiastic open source community to test, maintain, and develop a variety of Unidata software projects
On the Developer's Blog
Unidata Program Center developers write regularly on technical topics on the Unidata Developer's Blog. They've been busy with a lot of no-writing tasks this month, but you can still check out a MetPy Mondays post on creating cross sections in MetPy by Unidata summer intern Jon Thielen.
Governing Committee News
Unidata's Users Committee met 10-11 September 2018, in Boulder, Colorado. The meeting summary will be available shortly. The meeting summary is available here. The next meeting is scheduled for 21-22 March 2019 in Boulder, CO.
Unidata's Strategic Advisory Committee met 19-20 September 2018 in Boulder, CO. The meeting summary will be available shortly. The meeting summary is available here. The next meeting will be held 16-17 April 2019 in at Pensylvania State University in State College, PA.