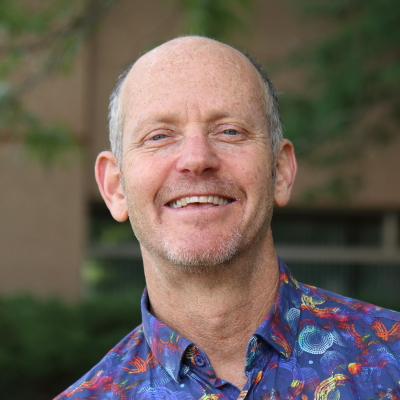 Steven Lazarus of the Florida Institute of Technology has been awarded the 2018 Russell L. DeSouza Award by the Unidata Users committee. The DeSouza Award honors "individuals whose energy, expertise, and active involvement enable the Unidata Program to better serve the geosciences."
Lazarus has been active in the Unidata community for many years, serving on the Unidata Users Committee from 2009 through 2015 and on the Strategic Advisory Committee from 2015 through 2018. He was instrumental in organizing the 2012 Unidata Users Workshop, Data-Driven Geoscience: Applications, Opportunities, Trends, and Challenges , which brought together more than 70 participants from across the atmospheric and other geosciences communities to explore how trends in cloud computing and Python-based workflows would affect the way scientists interact with and manage ever-growing data volumes.
The 2018 DeSouza Award was presented to Lazarus during the September 2018 Meeting of the Unidata's Users Committee. As part of the award ceremony, Lazarus gave a talk addressing the question "Is the Scientific Paper Obsolete?" and looking at ways of reporting scientific findings that are more interactive, transparent, and reproducible than traditional journal publications.
A recording of the award ceremony and talk is available on the Unidata Seminar Series page.