NLDM Progress Report
Anne Wilson
May 16, 2004
The NLDM network currently consists of six sites:
Boulder, CO (Linux, ingest site)
Washington, D.C. (Solaris, ingest site)
Texas A & M, College Station, TX (Linux)
San Jose State, San Jose, CA (Linux)
University of Wisconsin, Madison, WI (Linux)
University of Iowa, Iowa City, IA (Linux)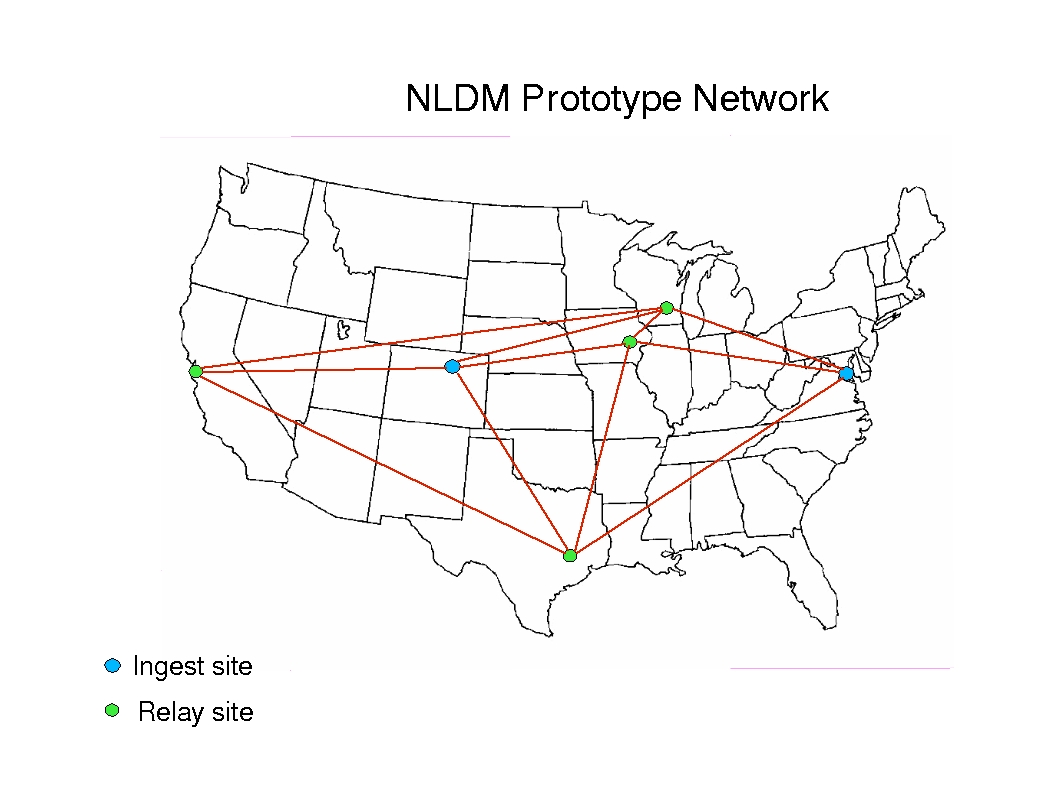 All sites are sending and receiving the following data feeds:
The Current NLDM Statistics shows real time NLDM statistics. Addition of the DDPLUS feed is currently under construction, with plans to include a few other feeds including NEXRAD radar data.
Network performance is under evaluation. I am testing the network under various configuration parameters. Results will be presented in a white paper along with recommendations regarding the use of NLDM for data delivery.