In case you missed it — here's a recap of news from the Unidata Program Center for the month of June, 2021.
UCAR continues to follow physical distancing guidelines, and Unidata Program Center staff are continuing to work from home at this time. We're all still available by e-mail and other electronic means to help with your data and software needs. Please don't hesitate to write to us if there is something we can do to help keep your science up and running.
Upcoming deadlines to be aware of:
Highlights from last month:
The AWIPS Tips series discusses data access with the python-awips, package, which lets you use Python to retrieve data from an EDEX server.
The 102th American Meteorological Society Annual Meeting in will be held 23-27 January 2022 in Houston, TX. The submission deadline for abstracts is 3 August 2021.
The American Geophysical Union's 2021 Fall Meeting in will be held 13-17 December 2021 in New Orleans, LA. The submission deadline for abstracts is 4 August 2021.
Did you know that CAVE can access even more datasets than just those listed in the default menus? This edition of AWIPS Tips explores the CAVE Product Browser.

Version 5.0.0 of the netCDF Operators (NCO) has been released. NCO is an Open Source package that consists of a dozen standalone, command-line programs that take netCDF files as input, then operate (e.g., derive new data, average, print, hyperslab, manipulate metadata) and output the results to screen or files in text, binary, or netCDF formats.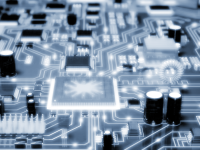 Unidata is happy to announce the Community Equipment Award recipients for 2021. Six institutions received funding this year. Created under the sponsorship of the National Science Foundation, Unidata equipment awards are intended to encourage new members from diverse disciplinary backgrounds in the geosciences to join the Unidata community, and to encourage existing members to continue their active participation, enhancing the community process.
The AWIPS Tips series answers questions about CAVE's local cache, caveData. It is helpful for both users and administrators of AWIPS to be familiar with caveData for troubleshooting and maintenance.
On the Developer's Blog
Unidata Program Center developers write regularly on technical topics on the Unidata Developer's Blog. The ongoing MetPy Mondays series tackles cross-validation, creating a national LDL map, and using the get_layer function to simplify vertical subsetting.
Governing Committee News
Unidata's Users Committee spring 2021 session consisted of two virtual meetings February and one in May.
Unidata's Strategic Advisory Committee spring 2021 session consisted of two virtual meetings in February and one in late April.