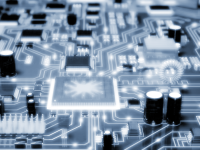 Unidata is happy to announce the Community Equipment Award recipients for 2021. Created under the sponsorship of the National Science Foundation, Unidata equipment awards are intended to encourage new members from diverse disciplinary backgrounds in the geosciences to join the Unidata community, and to encourage existing members to continue their active participation, enhancing the community process.
Six institutions received funding this year:
College of DuPage:
The Next Generation of NEXLAB – Server Upgrade for College of DuPage's Meteorology Lab
Iowa State University:
Iowa State University / Unidata Community Equipment Proposal
South Dakota School of Mines:
Reimagining SD Mine's Weather and Climate Program's Cyberinfrastructure
University of North Carolina at Pembroke:
Remote Collaborative Geoscience Learning through Distributed File Servers and Dedicated Web Server System
University of Wisconsin-Milwaukee:
Upgrading THREDDS and Deploying JupyterHub at the University of Wisconsin-Milwaukee to Support Education and Research
Valparaiso University:
A JupyterHub Server to Enhance the Use of Python in Meteorology Coursework at Valparaiso University
For additional details on the proposals funded this year, see the 2021 Equipment Awards page.
We received a total of six responses to the 2021 RFP and funded all of them, partially or fully.
We invite you to provide suggestions for the focus of future Equipment Award RFPs, and to keep your eyes open for the 2022 announcement. To get an idea of the wide range of recipient institutions and projects, including copies of successful proposals, visit the Equipment Awards page.