In case you missed it — here's a recap of news from the Unidata Program Center for the month of February, 2021.
UCAR continues to follow physical distancing guidelines, and Unidata Program Center staff are continuing to work from home at this time. We're all still available by e-mail and other electronic means to help with your data and software needs. Please don't hesitate to write to us if there is something we can do to help keep your science up and running.
Upcoming deadlines to be aware of:
Highlights from last month:
Nicole Corbin joined the Unidata Program Center on February 1st, 2021 as an Educational Designer.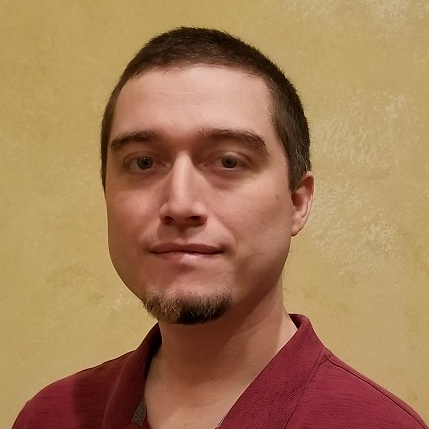 Mike Zuranski of the College of DuPage has been awarded the 2020 Russell L. DeSouza Award by the Unidata Users committee. The DeSouza Award honors "individuals whose energy, expertise, and active involvement enable the Unidata Program to better serve the geosciences."
The Unidata Program Center is seeking new people to serve on Unidata's Strategic Advisory and Users Committees.



The Unidata THREDDS Development Team released an updated version of the THREDDS Data Server (TDS) (and bundled netCDF-Java/Common Data Model (CDM) library) on February 23rd, 2021.
Do you know someone in the Unidata community who has been actively involved and helpful to you and other Unidata members? Perhaps this is someone who volunteers to assist others, contributes software, or makes suggestions that are generally useful for the community. The Unidata Users Committee invites you to submit nominations for the Russell L. DeSouza Award for Outstanding Community Service.
The Unidata Users Committee is seeking nominations for a Graduate Student representative to join the group of university faculty members who serve on this committee. Nominees should be Graduate Students who use Unidata software, hold a strong interest in the Unidata program, and have an interest in learning how a community-based program like Unidata is governed.
On the Developer's Blog
Unidata Program Center developers write regularly on technical topics on the Unidata Developer's Blog. Last month, the ongoing MetPy Mondays series discussed complex XArrays, saving space with Pandas, configuring a Windows computer with Miniconda, and some handy functions from itertools.
Governing Committee News
Unidata's Users Committee met in two virtual meetings February 2021, with follow-on meetings being scheduled for May.
Unidata's Strategic Advisory Committee will met in two virtual meetings in February 2021, with follow-on meetings being scheduled for April.