In case you missed it — here's a recap of news from the Unidata Program Center for the month of October, 2022.
Highlights from last month:
This post talks about differences between graphic and image products in CAVE. While this distinction normally does not make much of a difference, it can be useful to realize what type of product you're working with when you want to "style" or configure the loaded data.
This post looks at property options in CAVE; specifically the Display Properties dialog which is found in the Options menu.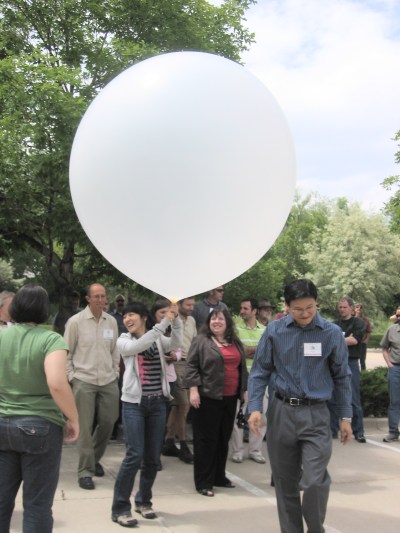 The Unidata Users Committee invites you to join Unidata staff, community members, and guests for a community workshop to take place 5-8 June 2023 as a hybrid (in-person and/or virtual) event hosted in Boulder, Colorado.
Stonie Cooper joined the Unidata Program Center staff on October 3rd, 2022, as a software engineer. Stonie comes from the University of Nebraska-Lincoln (UNL), where he was a faculty applied meteorologist/climatologist, managing the Nebraska Mesonet.
The Unidata Program Center is pleased to welcome new members to the program's governing committees. Committee members serve three-year terms, meeting twice each year to provide feedback on the effectiveness of the Unidata Program and advise staff on issues facing the university community. Appointments reflect the range of large and small colleges and universities with undergraduate and graduate emphases where Unidata systems are in use. Read on for brief introductions to the scientists joining Unidata's committees.
On the Developer's Blog
Unidata Program Center developers write regularly on technical topics on the Unidata Developer's Blog. In October the MetPy Mondays series looks at visualizing the Planck function, plotting mesonet data, and calculating Q-vectors to find frontogenic and frontolytic zones.
Governing Committee News
Unidata's Users Committee met June 2-3, 2022 in Boulder, CO. The fall meeting will be held jointly with the Strategic Advisory Committee November 14-15 2022.
Unidata's Strategic Advisory Committee met July 7-8, 2022 in Boulder, CO. The fall meeting will be held jointly with the Users Committee November 14-15 2022.