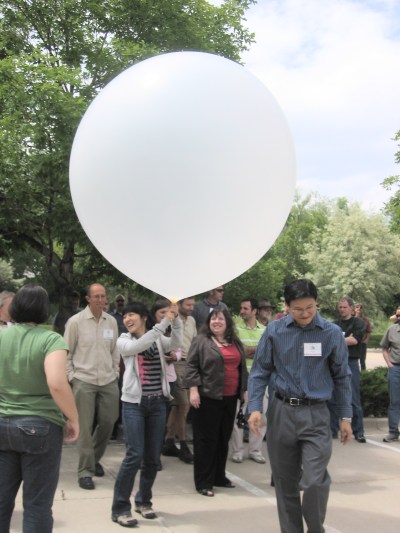 The Unidata Users Committee invites you to join Unidata staff, community members, and guests for a community workshop to take place 5-8 June 2023 as a hybrid (in-person and/or virtual) event hosted in Boulder, Colorado. While the detailed agenda is still under construction, the overarching theme for the workshop is Storytelling with Earth System Science Data: Challenges and Opportunities for Effective, Ethical, and Reproducible Science.
This will be the eleventh installment of the Unidata Users workshop. While Users workshops have traditionally been held every three years, the current iteration was postponed — twice — due to COVID-19-related restrictions on community gatherings at UCAR facilities.
The Unidata Users Committee is currently planning the 2023 event, but we encourage community members to save the date. Updates will be provided via e-mail, posts on the News@Unidata blog, and on the 2023 Unidata Users Workshop web page as planning progresses.
The most recent Unidata Users Workshop, held in 2018, had as its theme "Reducing Time to Science: Evolving Workflows for Geoscience Research and Education." You can read about the workshop in 2018 Users Workshop Explores Evolving Geoscience Workflows on the News@Unidata blog and on the workshop web site, which includes a link to the workshop summary published in BAMS.