In case you missed it — here's a recap of news from the Unidata Program Center for the month of March, 2021.
UCAR continues to follow physical distancing guidelines, and Unidata Program Center staff are continuing to work from home at this time. We're all still available by e-mail and other electronic means to help with your data and software needs. Please don't hesitate to write to us if there is something we can do to help keep your science up and running.
Upcoming deadlines to be aware of:
Highlights from last month:

The Unidata program has been providing the geoscience community with access to and technical support for the GEMPAK software package for nearly thirty years. This post describes the current circumstances surrounding Unidata's support for GEMPAK, and suggests some possible future actions to ensure continued community access to this resource.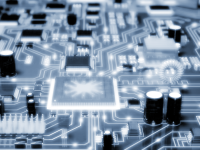 Proposals for the 2021 Community Equipment Awards were due March 26, 2021.


The National Science Foundation EarthCube initiative is a community-driven project aimed at creating an integrated environment for the sharing of geoscience data and knowledge in an open, transparent, and inclusive manner. EarthCube is offering students in the United States an opportunity to apply for awards of up to $2000 to develop Python-based Jupyter notebooks leveraging EarthCube tools. Applications are due by April 1, 2021.

Version 4.9.8 of the netCDF Operators (NCO) has been released. NCO is an Open Source package that consists of a dozen standalone, command-line programs that take netCDF files as input, then operate (e.g., derive new data, average, print, hyperslab, manipulate metadata) and output the results to screen or files in text, binary, or netCDF formats.

Providing hands-on training in the use of scientific software is a key component of Unidata's service to the geoscience education and research community. Three members of the Unidata Program Center staff recently took part in teaching an American Meteorological Society Short Course on Python for Climate and Meteorology, held virtually over four half-day sessions March 2, 4, 9 & 11, 2021.
On the Developer's Blog
Unidata Program Center developers write regularly on technical topics on the Unidata Developer's Blog. Last month, the ongoing MetPy Mondays series touched on more things you can do with itertools and worked through the process of creating a map with a variety of data sources.
Governing Committee News
Unidata's Users Committee met in two virtual meetings February 2021, with follow-on meetings being scheduled for May.
Unidata's Strategic Advisory Committee will met in two virtual meetings in February 2021, with follow-on meetings being scheduled for April.