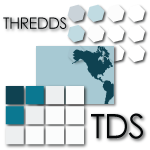 The Unidata Program Center is hiring! We are looking for a scientific software developer to join our team in creating and maintaining software and data services to support the geosciences.
As part of the University Corporation for Atmospheric Research (UCAR) in Boulder, CO, Unidata offers competitive salaries and great benefits. UCAR was selected as one of the Best Companies to Work For in Colorado. Simply put, Unidata is a great place to work. Unidata's team environment provides high levels of autonomy and responsibility with great opportunity to excel individually and contribute to the team's success.
We are looking for a software developer to help us help our community of scientists access the Earth system science data that fuels their research. You'll have a chance work with a great team at the Unidata Program Center and and enthusiastic open source community to test, maintain, and develop Unidata software projects.
Specifically, we are looking for a developer to join our open source efforts related to the suite of Thematic Real-time Environmental Distributed Data Services (THREDDS) projects. Some of the things you will work on:
netCDF-Java: The netCDF-Java library implements a Common Data Model (CDM) in a layered architecture that provides a pure Java framework for reading and enhancing a multitude of scientific and operational data formats, and provides aggregation capabilities to create virtual datasets.
THREDDS Data Server: A Spring-based web service built on-top of netCDF-Java that provides catalog, metadata, and data access services for scientific and operational data through a RESTful API. In addition to a demonstration TDS that Unidata hosts for our community, the TDS is in use at over 150 publically accessible sites by organizations spanning academic, government, non-profit, and private sectors around the globe.
Siphon: A Python client library that streamlines and simplifies accessing data held on a THREDDS Data Server from Python, including capabilities for catalog parsing and clients for interacting with various services.
In addition to existing projects, the developer will be responsible for contributing to the design and development of the next iteration of the THREDDS Data Server, which will provide data access services via a modern, scalable microservice architecture.
For a detailed job description see the official posting.
Note: We're casting a wide net for this position, hoping to find someone to join our team who shares our commitment to serving the geoscience education and research community. If that sounds like you, don't hesitate to apply even if you find yourself doubting your qualifications. If you're passionate about this work, we want to talk!
For more information on UCAR and the application process, visit:
https://www.ucar.edu/opportunities/careers