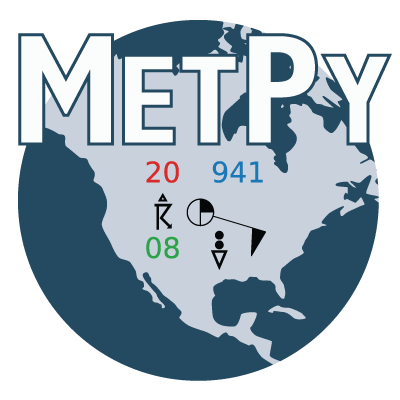 This event's registration is now closed.
Announcing the next offering of the Introduction to MetPy virtual workshop! This 4-hour interactive workshop is designed to introduce participants to the MetPy Python package and accessing data products made available by Unidata. If you or someone you know has an interest in getting started with MetPy workflows, this is an optimal place to start.
Event Details
Event Date: Tuesday, September 14
Event Time: 12 PM - 4 PM MDT
Event Location: Zoom
Course goals
Acquire current and recent meteorological data from a THREDDS data server
Prepare data for plotting on geographic axes
Create plots of meteorological data using MetPy tools
Intended audience
Individuals with a general knowledge of Python syntax
Individuals with a general knowledge of meteorological datasets
Individuals who are new to using MetPy, or those that would prefer a formal, synchronous experience for learning common MetPy workflows and best practices
NOTE: This workshop assumes some knowledge of matplotlib, cartopy, and data access with xarray. Recommended supplemental materials will be provided upon enrollment for practicing those skills for those interested.
How to register
This event's registration is now closed.