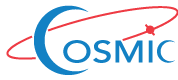 The UCAR COSMIC (Constellation Observing System for Meteorology, Ionosphere, and Climate) Program's 2023 GNSS Remote Sensing Colloquium will be held in-person June 5-16, 2023 in Boulder, Colorado. Sponsored by NASA, NOAA, NSF, and NSPO, this colloquium aims to educate a new generation of scholars to advance the techniques and applications of GNSS remote sensing, and provide "hands-on" project learning experience in small groups.
The colloquium is intended for graduate students and postdoctoral fellows whose expertise includes GNSS and its applications to weather, ionosphere (space weather), climate, reflectometry, and adjacent sciences. The colloquium includes lectures from recognized domestic and international experts who will cover a wide range of topics related to satellite navigation signals and their applications to Earth system remote sensing.
More details and the application procedure can be found at the following web site:
https://www.cosmic.ucar.edu/gnss-remote-sensing-colloquium-2023
Applications will be accepted from November 15, 2022 to December 30, 2022. Candidates who are selected to attend the 2023 GNSS Remote Sensing Colloquium and who are enrolled at a U.S. university or institution will receive travel and accommodation support. Self-funded students from other countries are welcome to apply as well.
The deadline for application submission is December 30, 2022. Notice of acceptance will be sent to participants by February 10, 2023. If you have questions please contact: gnssrsc2023@ucar.edu