In case you missed it — here's a recap of news from the Unidata Program Center for the month of July, 2016.

Version 4.4.1 of the NetCDF-C library is now available. This release provides official support for libhdf5 1.10.0.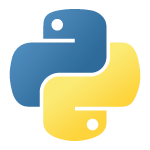 The Unidata Program Center is hiring! We are looking for a scientific Python developer to join our team in creating and maintaining software and data services to support the geosciences.

The 2016 AGU Fall Meeting, to be held 12-16 December 2016 in San Francisco, California, will include a session titled "Advancing netCDF-CF for the Geoscience Community." The converners encourage you to consider contributing to the session by submitting a short abstract for the session.

LDM 6.13.2 has just been released. It fixes a few bugs and performs better than the previous 6.13 versions.

The Seventh Symposium on Advances in Modeling and Analysis Using Python, sponsored by the American Meteorological Society, and organized by the AMS Board on Environmental Information Processing Technologies, will be held 22-26 January 2017, as part of the 97th AMS Annual Meeting in Seattle, Washington. The submission deadline for session abstracts is 3 August 2016.
The American Meteorological Society's Board on Environmental Information Processing Technologies (EIPT) wants to remind you that the submission deadline for EIPT papers and posters is 3 August 2016.
Matthew Perna joined the Unidata Program Center (UPC) team on June 6th of 2016 as a systems administrator. A native New Yorker, he moved to Fort Collins, CO from Long Island, NY in April, 2016.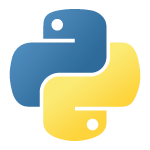 From June 20th to June 24th 2016, Unidata Staff members Ryan May and Sean Arms led a Python Training workshop in Madison, Wisconsin. Within this four-day stretch, two Python training classes were held, each one two full days; the workshop content was based on Unidata's 3-day Annual Python Training Workshop, but tailored to the specific needs of the Space Science and Engineering Center (SSEC) and the Atmospheric and Oceanic Science (AOS) department at the University of Wisconsin, Madison.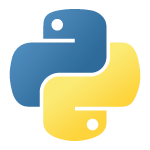 Recently Unidata developer Ryan May attended the SciPy 2016 conference. SciPy is an annual conference focused on the use of the Python programming language for scientific applications. The conference program consists of two days of tutorials, three days of presentations, and a final two days of code sprints.
On the Developer's Blog
Unidata Program Center developers write regularly on technical topics on the Unidata Developer's Blog. Most recently, developer Dennis Heimbigner discusses proposals for High-Performance NetCDF-4 and Multi-threaded I/O for NetCDF-3.
Governing Committee News
Unidata's Users Committee met 11-12 April 2016, in Boulder, Colorado. The meeting summary will be available shortly. The meeting summary is available here. The next meeting will be held 26-27 September 2016 in Boulder, CO.
Unidata's Strategic Advisory Committee met 7-8 April, 2016 at the University of South Florida, St. Petersburg. The meeting summary will be available shortly. The meeting summary is available here. The next meeting will be held 6-7 October 2016 in Boulder, Colorado.