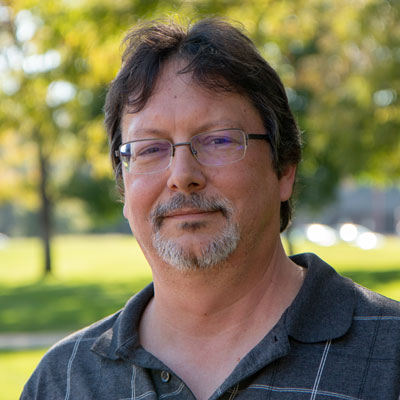 Pete Pokrandt of the University of Wisconsin, Madison has been awarded the 2019 Russell L. DeSouza Award by the Unidata Users committee. The DeSouza Award honors "individuals whose energy, expertise, and active involvement enable the Unidata Program to better serve the geosciences."
Pokrandt has been supporting the needs of geoscience data users at the University of Wisconsin and around the Unidata community since the 1990s; he served on the Unidata Users Committee from 2015 through 2018. The commendation text reads, in part:
You exemplify these ideals through your ongoing efforts to ensure that Earth science data are accessible to those who need it. From your willingness to lend a hand in setting up an LDM, to the "Introduction to UNIX" classes you offer to anyone interested in learning, from your support for Unidata software and services at the University of Wisconsin to your development of tools to help people use GOES satellite data, you have truly become a "go-to" person in the Unidata community.
The 2019 DeSouza Award was presented to Pokrandt during the October 2019 Joint Meeting of the Unidata's Users and Strategic Advisory Committees. As part of the award ceremony, Pokrandt gave a talk titled "You Can't Spell Unidata without Data" that explored the evolution of data distribution to the geoscience community during his time at the University of Wisconsin.
A recording of the award ceremony and talk is available on the Unidata Seminar Series page.