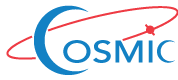 The UCAR COSMIC (Constellation Observing System for Meteorology, Ionosphere, and Climate) Program is hiring. They are looking for a systems engineer to support the COSMIC Data Analysis and Archive Center (CDAAC) and perform other tasks related to Global Navigation Satellite Systems (GNSS) Reflections calibration and validation.
As part of the University Corporation for Atmospheric Research (UCAR) in Boulder, CO, COSMIC offers competitive salaries and great benefits. UCAR was selected as one of the Best Companies to Work For in Colorado. Simply put, UCAR is a great place to work.
As part of the COSMIC team, the engineer will:
Implement, test, and maintain processing software in consultation with program scientists. Process existing and new data from satellite missions, in-situ and remote sensors, and assist in quality control and validation.
Implement, maintain, design, and modernize software configuration management, development, build, test, and operational frameworks. Design, implement, and maintain database and data storage and serving frameworks.
Perform software updates, testing, packaging and deployment across development and operational systems.
Assist in communication, negotiation, and user support with partners and sponsors.
Document system designs and software modules and maintain documentation.
Participate in processing systems operations, monitoring, and troubleshooting.
For a detailed job description see the official posting.
For more information on UCAR and the application process, go to:
http://ucarcareers.silkroad.com/