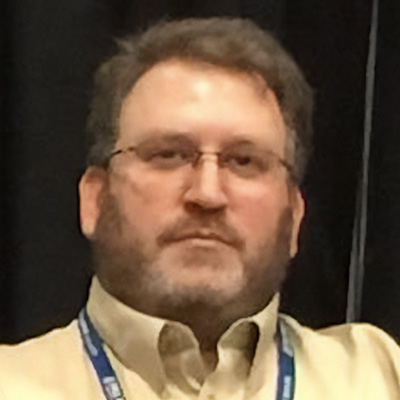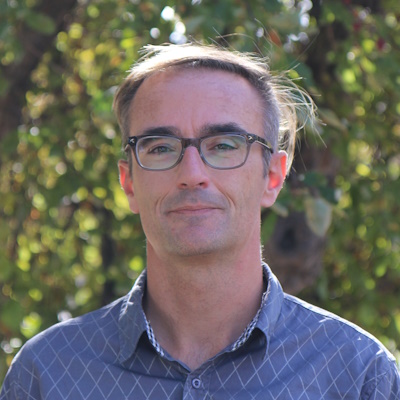 Andrea Zonca from the San Diego Supercomputing Center and Jeremy Fischer from Indiana University have been awarded the 2023 Russell L. DeSouza Award by the Unidata Users committee. The DeSouza Award honors "substantive and sustained contributions of energy and expertise to the geosciences community that reflect the ideals of the Unidata Program's mission" to better serve the geosciences.
The 2023 Russell L. DeSouza Award is a little different than past awards in that it honors two individuals from different institutions who have been supporting the Unidata community in very similar ways. Zonca and Fischer have both been vital contributors to Unidata's Science Gateway project through — among many other things — their work in porting the Zero to JupyterHub with Kubernetes project to the NSF Jetstream Cloud. This work has directly supported Unidata's ongoing program to provide JupyterHub resources to educators and students in university Earth Systems Science programs.
In addition, Fischer and Zonca continue to support a wide variety of other Unidata resources running on the Jetstream platform, from a publicly-accessible "cloud EDEX" server to THREDDS and RAMADDA servers used in a variety of contexts.
The DeSouza Award commendation text reads, in part:
You exemplify these ideals through your ongoing efforts to help educators, students, and researchers take advantage of cloud computing technologies and workflows using resources provided by the Jetstream and Jetstream 2 programs. We especially appreciate your contributions to Unidata's efforts to bring cloud-hosted Jupyterhub resources to classrooms during the COVID-19 pandemic; with your help, Unidata has been able to serve over a thousand students in this way to date.
The 2023 DeSouza Award was presented to Fischer and Zonca during the November 2023 Meeting of the Unidata's Users and Strategic Advisory Committees. As part of the award ceremony, Zonca and Fischer gave a talk to the committee that highlighted features of the Jetstream program that can be useful to Unidata community members. Their presentation slides contain explanations of and links to many different Jetstream resources; we encourage you to watch their talk, which is available on Unidata's YouTube channel and is linked from the Unidata Seminar Series page.