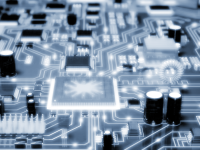 Unidata is happy to announce the Community Equipment Award recipients for 2023. Created under the sponsorship of the National Science Foundation, Unidata equipment awards are intended to encourage new members from diverse disciplinary backgrounds in the geosciences to join the Unidata community, and to encourage existing members to continue their active participation, enhancing the community process.
Four institutions received funding this year:
Coastal Carolina University:
Establishing Weather & Climate Instructional and Research Students Services at Coastal Carolina University Via the Creation of the UCAR Facility for Oceanic & Atmospheric Modeling & Visualization (FOAM-V)
Embry-Riddle Aeronautical University:
Hardware Enhancements to Support Physics Informed Machine Learning (PIML) to Improve Airport Weather Forecasts
Howard University:
Enhancing Computing Accessibility in the Atmospheric Science Program at Howard University
University of Missouri:
Maintaining access to LDM and EDEX data streams to support CAVE and legacy NAWIPS software at the University of Missouri
For additional details on the proposals funded this year, see the 2023 Equipment Awards page.
We received a total of four responses to the 2023 RFP and funded all of them, partially or fully.
We invite you to provide suggestions for the focus of future Equipment Award RFPs, and to keep your eyes open for the 2024 announcement. To get an idea of the wide range of recipient institutions and projects, including copies of successful proposals, visit the Equipment Awards page.