In case you missed it — here's a wrap-up of news from the Unidata Program Center for the month of April, 2012.

Version 4.1.0 of the netCDF Operators (NCO) has been released. NCO is an Open Source package that consists of a dozen standalone, command-line programs that take netCDF files as input, then operate (e.g., derive new data, average, print, hyperslab, manipulate metadata) and output the results to screen or files in text, binary, or netCDF formats.

The NOAA National Oceanographic Data Center (NODC) recently published version 1.0 of their netCDF templates for scientific feature types. The templates conform to Unidata's netCDF Attribute Convention for Dataset Discovery (ACDD) and to the netCDF Climate and Forecast (CF) conventions.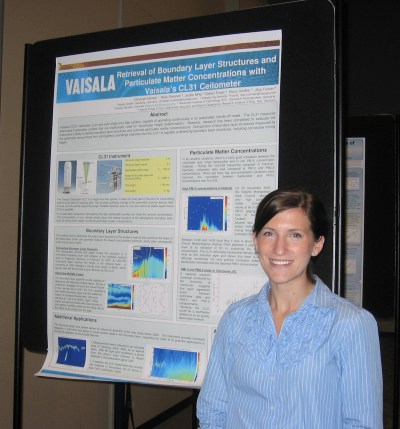 Registration for the 2012 Unidata Users Workshop is now open. The goal of this year's workshop is to raise awareness of data science and share hands-on activities, course materials, and ideas for improving research and education.
Ward Fisher joined the Unidata Program Center software development staff on March 12th, 2012. Ward brings a wide variety of research and software development experience to the team, having designed systems for facial recognition, image processing, and data compression. He received bachelor's and master's degrees in Computer Science form Colorado State University, and also has a background in mathematics and statistics.

Version 4.2.32 of the NetCDF-Java/CDM library is available.



Version 4.2.10 of the THREDDS Data Server is available.


Rapid Refresh (RAP) is the next-generation hourly-updated replacement for the Rapid Update Cycle (RUC) numerical model covering North America. The National Centers for Environmental Prediction (NCEP), along with the Earth Systems Research Laboratory (ESRL) have been running the RAP model experimentally for some time, and NCEP plans to switch to the RAP for operational use on Tuesday, May 1 2012.

Version 6.6.0 of GEMPAK is available.