20.10 Summary
Things to remember about netCDF best practices.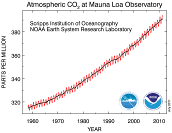 "Creating a great data set can be a life's work",
Mark Parsons (NSIDC)
Use published conventions.
Specify coordinate systems completely.
Use netCDF variables appropriately.
Know when to use attributes versus variables.
Use existing conventions for dates and time.
Follow best practice recommendations for packing data.
Use conventions for missing data and fill values.
Consider participating in conventions development.
Covering this subject comprehensively requires more than a brief workshop session. For more details, please see the web document Writing NetCDF Files: Best Practices.





2012 Unidata NetCDF Workshop > Best Practices for Data providers