9.1 Layers and layers of libraries
Knowing how netCDF APIs are layered is sometimes useful for understanding debugging, performance, and error handling.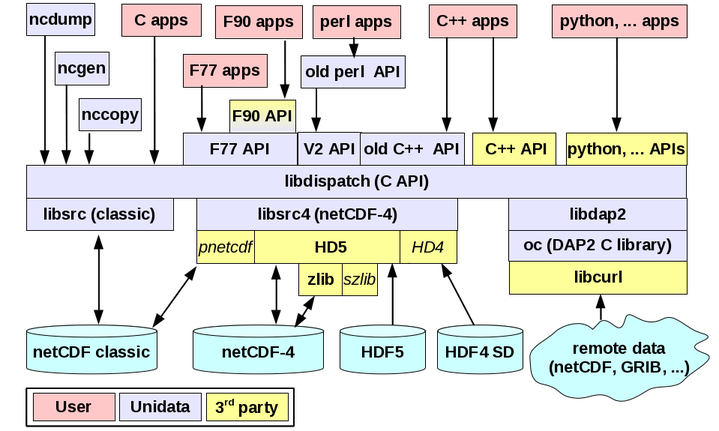 The netCDF C-based libraries depend on a core C library and some externally developed libraries.
NetCDF-Java is an independent implementation, not shown here
C-based 3rd-party netCDF APIs for other languages include Python, Ruby, Perl, Fortran-2003, MATLAB, IDL, and R
Libraries that don't support netCDF-4 include Perl and old C++
3rd party libraries are optional (HDF5, HDF4, zlib, szlib, pnetcdf, libcurl), depending on what features are needed and how netCDF is configured
"Apps" in the above means applications, not mobile apps!





2012 Unidata NetCDF Workshop > NetCDF Library Architecture